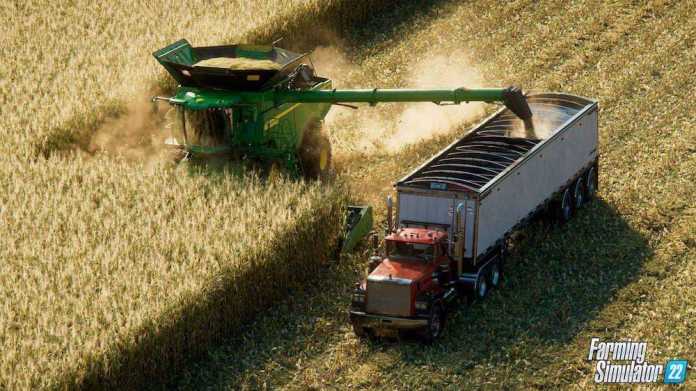 Farming Simulator 22 now has a release date. 
GIANTS Software will meet fans of the series on November 22.
The game will be offered on different platforms. This ranges from the computer to the Google Stage online service, including the PS4, PS5, Xbox One and Xbox Series X / S consoles. This clarification has been awaited for some time. GIANTS Software has so far discussed only one launch in the fourth quarter of 2021.
A new trailer has been released in connection with this announcement. In the last three minutes, a father and his daughter are presented working together to reap the fruits of their labor.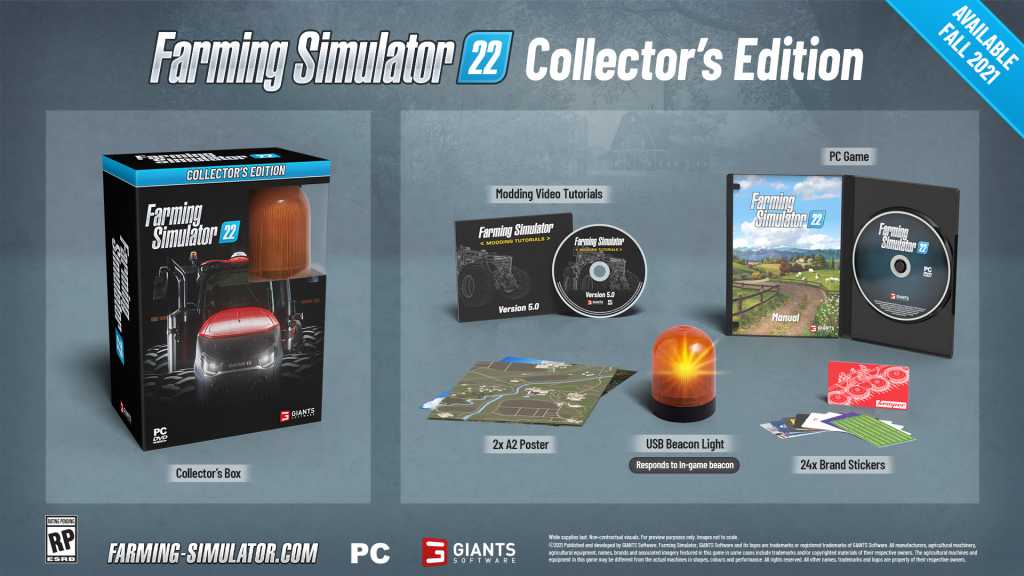 Farming Simulator 22 Collector's Edition
Farming Simulator 22 Collector's Edition on PC comes with a substantial package. For example, we find a flashing light synchronized with the game (USB connection), stickers or even modding tutorials. These videos explain, for example, how to embed a 3D model in Farming Simulator 22 using the free 3D Blender design suite.
Players who pre-order the game will receive the "Claas Xerion Saddle Track" package which includes the Claas Xerion 4200 saddle tractor, as well as four other Kaweco. Note that the physical version of Farming Simulator 22 has different coverage depending on the region.
As for the price, the standard version is announced for € 50. No price has been specified for the collector's edition yet. However, it starts appearing on some online stores at a price of € 70.