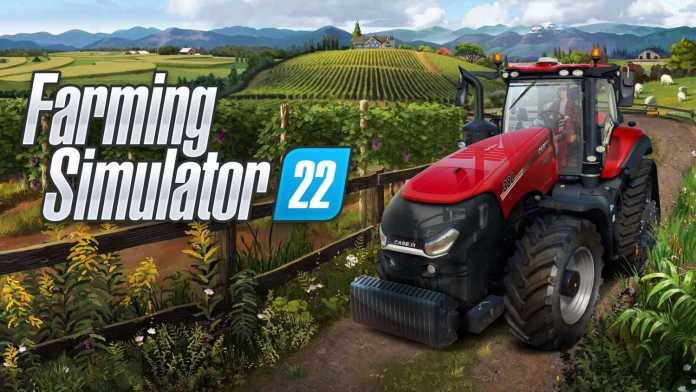 The PC version of Farming Simulator 22 is a game that embodies farming with all its intricacies and allows the player to try on the role of a farmer. The main task of the whole game is to develop your business and become more successful.
Game features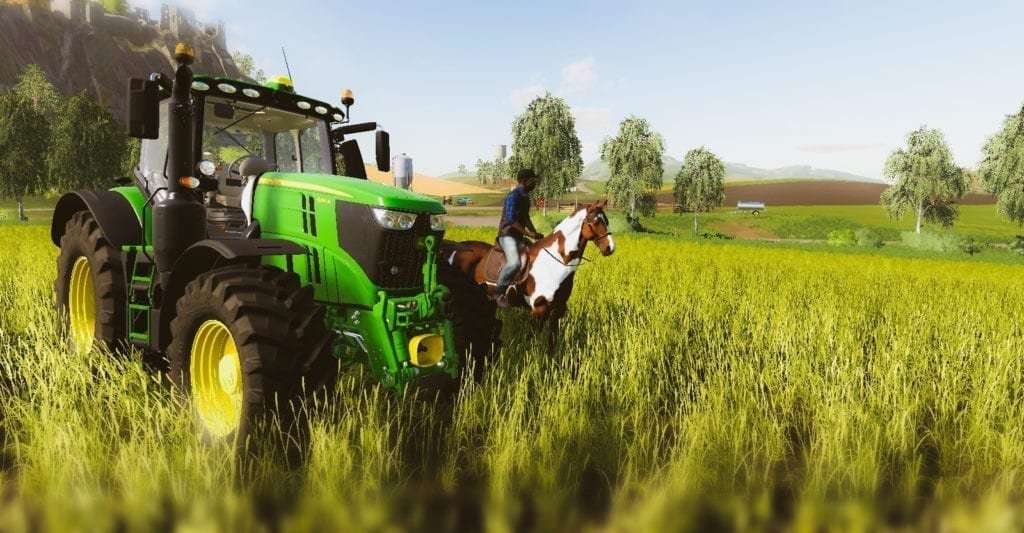 The player has two modes to choose from: single career mode and cooperative mode. Co-op mode differs in that you can work for other farmers – real players. However, the aim of the game remains the same in both modes – the farm needs to develop. Therefore, you have a lot of opportunities to improve your farm.
First, timely upgrade your equipment (machines, tools) and replace it with new models with higher characteristics. This is necessary to improve the quality of farm products, to accelerate various processes (harvesting, planting). Imagine what would happen if in reality the farmer works all his life on one combine. The same will be in the game.
Second, grow as many crops and animals on your farm as possible. And that, and the other in the game, you can sell and make good money on this. The profit will go to buy new agricultural machinery, other animals and seeds, the construction of buildings.
Third, perform additional tasks that also bring you money. As a rule, these are missions for a time, to complete which you have to do everything promptly. And if you try very hard and complete the mission in the minimum amount of time, then, in addition to a guaranteed cash payment, you will receive pleasant bonuses. It will help you develop your farm-business even more effectively and bring good profits.
Innovations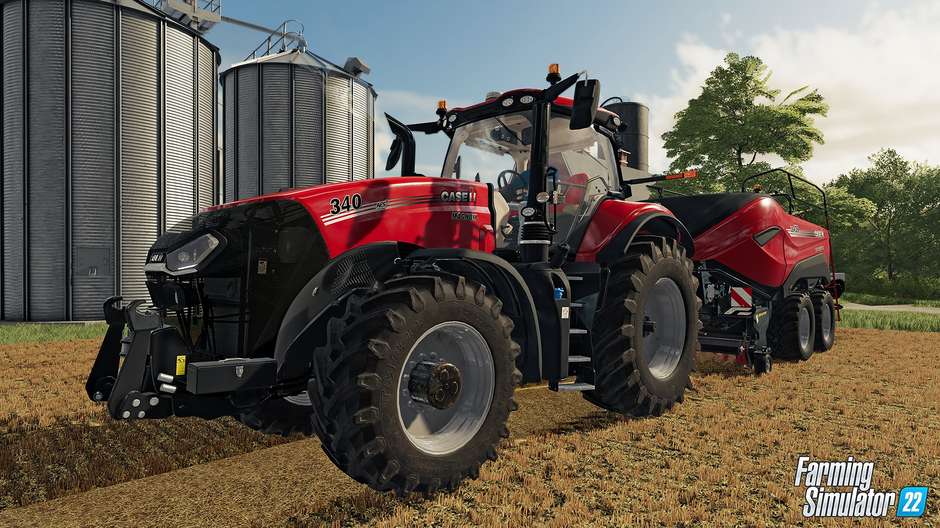 Farming Simulator 22 is the 12th part in the whole game line. Each time the developers expand the map, adding new areas for farming, introducing new varieties of crops, animal breeds, equipment. Two large areas are available to explore the game world, which you can open and make part of your farm.
For starters, you can try out the new logging opportunities. This process is now much more interesting. Then you can see how the cropping system has been transformed: you can now apply additional fertilizer to the soil to increase yields; after operating a field, it must be ploughed for several consecutive seasons so that it remains fertile.
Speaking of seasons. The game now changes weather and seasons, which makes Farming Simulator 22 even more like reality. The condition of your plants depends on the weather conditions, so keep a close eye on it.
There are more than 400 types of farming equipment in the game. Do not be afraid of such a number: inexperienced players can always refer to the manuals and tips on running a farm and the choice of machines for its development.
The developers have not failed to pay attention and the technical side of the game. Was refined artificial intelligence and excluded the game bugs with stuck workers in textures. In the previously released parts of the game the "face-to-face" meetings of the assistants with obstacles were a frequent occurrence. Sounds have acquired more realistic features and some amusing tinge.
Crops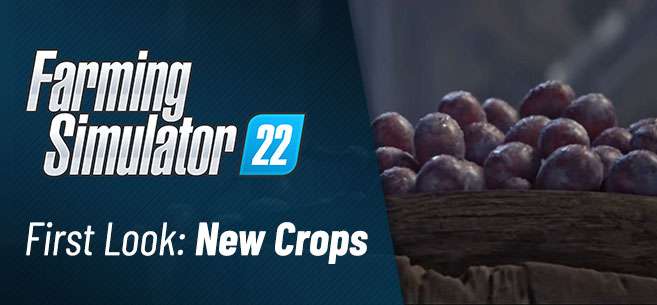 The list of crops grown includes the following:
Sugar cane. As its name implies, it is grown to produce sugar along with its counterpart, sugar beets.
Cotton. Cotton is used to make cloth, thread and other items.
Corn. A versatile crop whose kernels can be fed to animals (chickens); from which popcorn can be made and sold to people who like to sit in front of the television at night, or you can simply sell corn on the cob.
Canola. Its second name is rapeseed. This crop is used to make rapeseed oil, which is used in cooking.
Oats. Another versatile crop, the dry kind of which can be fed to horses and cooked can be eaten by humans.
Barley. Used both as a grain and as an ingredient in brewing.
Soybeans- Soybeans are known for their protein composition and health benefits to the human body.
Sunflowers. Also a versatile crop. Its seeds are gladly eaten by birds, livestock and humans.
Animals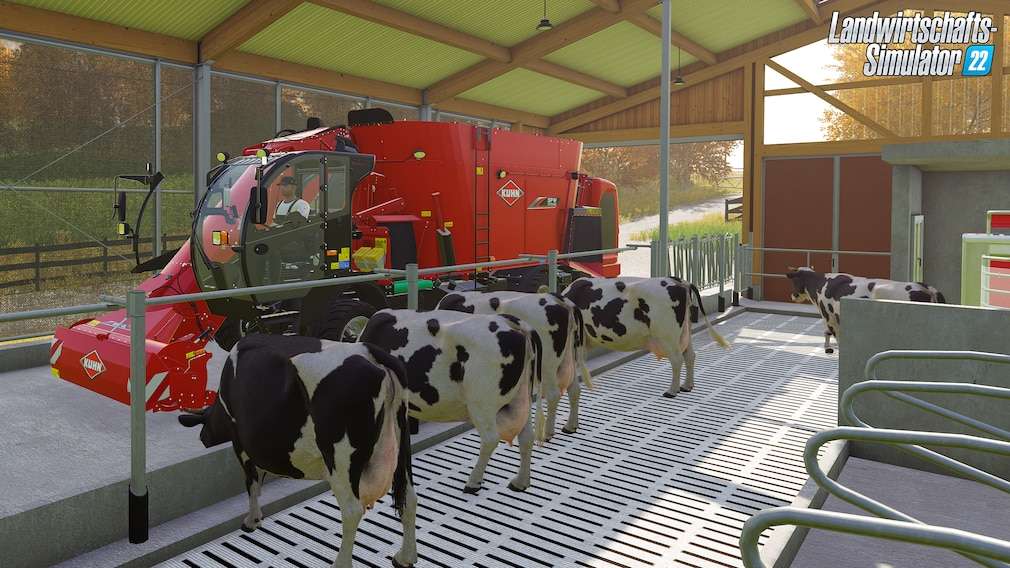 You can breed on your farm:
Horses. Let them become your faithful racers or help in the farm.
Cattle. Cows give delicious meat and healthy milk.
Chickens. Lay eggs that you can sell.
Sheep. You get good quality wool from them.
Pigs. Cheerful "oink oink" sounds.
Instant Gaming is a site where you can buy this game for a lower price than other stores. Digital key delivery is instant, which allows you to plunge into the atmosphere of the game immediately after purchase.