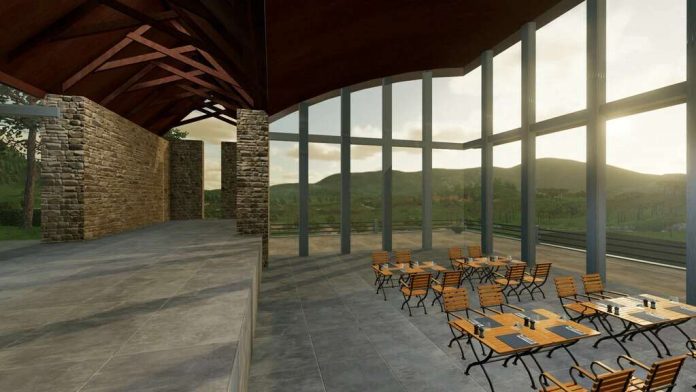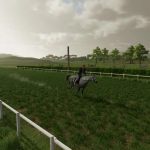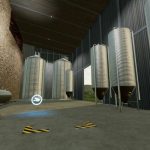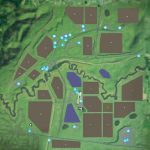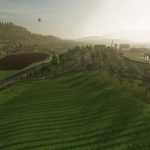 Yarra Valley, Australia v1.1.1 FS22
---
Yarra Valley is a real valley based around the town of Yarra Glen, Victoria, Australia on the banks of the winding Yarra river.
Changelog 1.1.1.0:

Remove invisable objects in Golf course car park

Added home and grape processing to other farm modes

Fixed train getting stuck and cars not stopping for boom gates

Minor visual improvements
Changelog 1.1.0.0:

Fixed grass and draw not dropping on fields

Changed bale trailer to owned instead of leased
This region is a popular tourist destination for its vineyards, golf courses, horse riding, unique chocolates and a variety of cheeses.

You will start out owning the Yarra Hill restaurant and grape vines ready for harvest, which includes all the grape machinery to get started straight way.

You are also the greens keeper for the 18-hole Yarra Valley Golf course that needs to be mowed to ensure the tourists are happy.
Yarra Valley map includes:

Custom Yarra Hill Restaurant / Grape processing plant

Custom Dairy with Cheddar cheese, Swiss cheese, Blue Cheese, and Brie

2 custom cow pastures next to the Dairy

Custom Chocolaterie with Dark Chocolate, White Chocolate, Chocolate Coated Strawberries and Chocolate Coated Honeycomb

Full 18 hole Golf course including all the grass maintenance machinery

3 full fields with grape vines ready to pick including all the grape machinery

Start with horses to be exercised on the racing course and equestrian courses

Train line, Grain elevator, BGA, Sugar mill, Bakery, Carpentry, Sawmill

29 Farmlands

21 Fields
Credits:
Gridoo