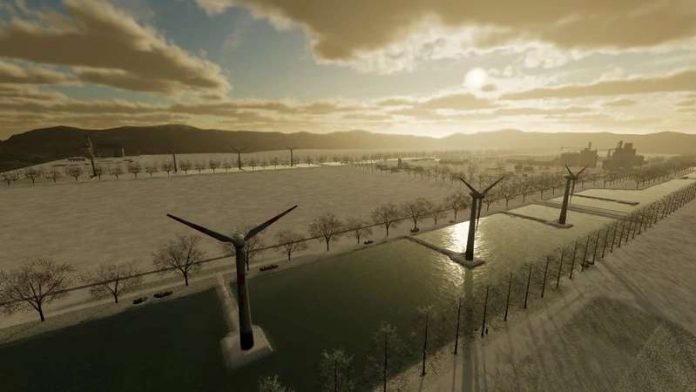 XLFarms X1 v1.0.0.3 FS22
The X1 map appeared in FS17, it was an update of a series of maps made for FS15 where, initially, it was just called XLFarms. For FS17 the map was rethought, its layout was changed and the terrain topography adjusted. In FS19 the map was converted, new elements added, the main farm was remodeled. The terrain remained the same.
Now, in FS22 we had a big change in the layout of the main farm, its structure was remodeled, and several objects were adapted. The terrain and topography remain the same.
There are 8 fields ranging in size from 22.04 to 50.85 hectares, in a total cultivation area of ​​280.64 hectares.
The map has the Main Farm where most of the elements are centered. There you start (I recommend the easy way) with a house and some sheds for your machines. 2 fields are owned by you.
The map has its own locations for installing wind power generators. Place for sale of animals and vehicles in addition to a mill for sale of products.
Credits:Map by MoslessNeo, XLFarms
Tags: FS22generatorsMain Farm