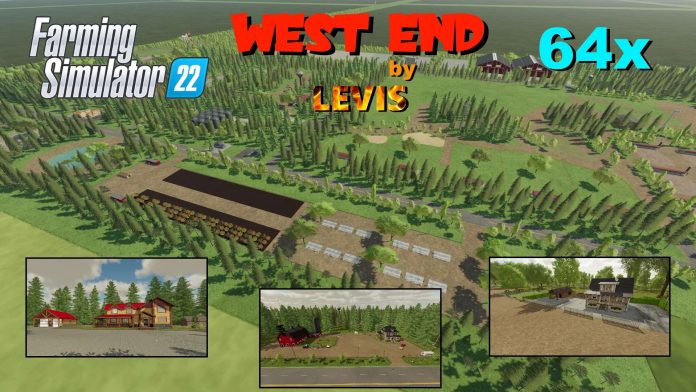 West End 64x by Levis v1.0.0.1 FS22
Changelog v1.0.0.1
– Added straw unloading point in the cow meadow
– Some trees made crash when cut replaced
Extremely large 16km x 16km map.
Long roads, large and extra large fields, huge forest, more than 50 productions, farms, rail networks and everything what you need. This map really keeps you busy.
Credits:Levis