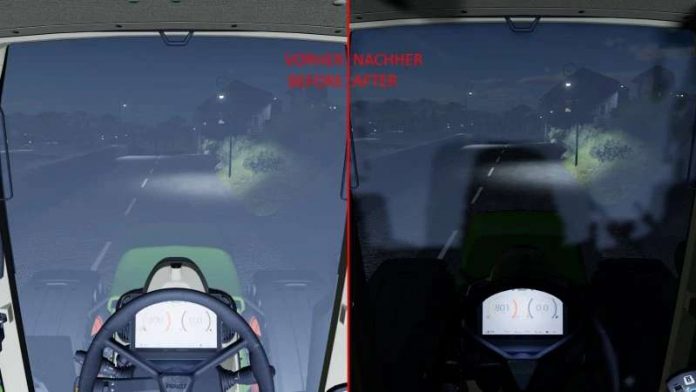 Traffic Lights with shadows v1.0 FS22
Since I was annoyed that the Traffic always completely illuminates my cabin from behind at night, I installed shadows in the lights of the Traffic.
The first thing you should do is to backup your original textures.
You can find the files here:
Steam: "HARD DRIVE"SteamLibrarySteamappscommonFarming Simulator 22datavehiclescars
E-Shop: "HARD DRIVE"Farming Simulator 22datavehiclescars
Copy and replace the downloaded *.i3d files into the folder mentioned above.
Credits:SirJoki80
Tags: Farming Simulator 22Traffic Lights