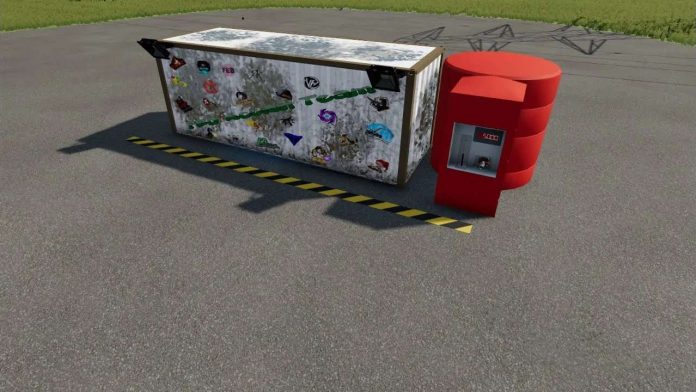 Stuffed Workshop v0.3 FS22
Workshop with staff that automatically washes, repairs and paints vehicles.
Version 0.3.0.0
Conversion to Revamp
Purchased staff (thanks to wingi)
Mounted modern LED spotlights
Actions are carried out every 5 seconds in which one or more vehicles are in the repair area.
10% is then washed, 5% repaired and 2% varnished at no additional cost.
This results in maintenance costs of €10,000 per month.
In addition, the workshop is equipped with a 25,000 liter diesel tank, so that it can be refueled during the automatic maintenance.
Refueling must be started manually. You can fill in diesel yourself or buy it.
Inside the workshop is a workshop trigger to reconfigure vehicles if necessary.
Credits:Achimobil
Tags: LED