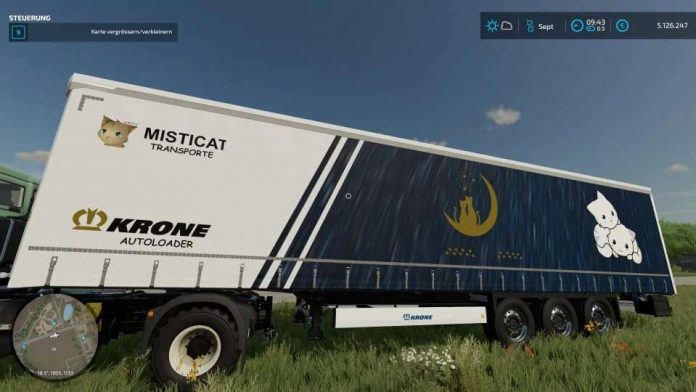 Profi Liner Autoload v1.0 FS22
I once made an autoloader by myself.
With the very good instructions from Achimobil it was pretty easy.
You need the Mod FS22_aPalletAutoLoader from Achimobil
Info:
Multicolor
My own transport logo
Uploading MY MODS from LadyMisti aka MistiCat to other sites is only allowed with MY original download link.
Otherwise you commit copyright infringement and this is punishable.
Credits:LadyMisti aka MistiCat Mods