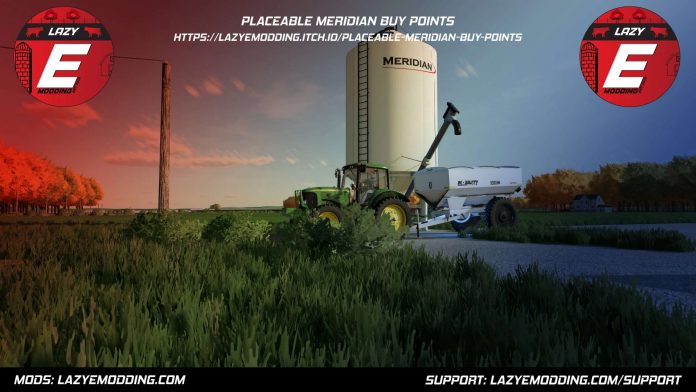 Placeable Meridian Buy Points v1.0 FS22
Information:
Type
Placeable
Location
Placeable > Buildings > Containers
Price
$8975
Options
Fertilizer, Seed, and Lime
Credit to Rand0mSparks for the grain bin in FS19.
More Details
You can place these bins in your farmyard, COOP, or wherever to allow easier filling in spreaders, planters, drills, tippers, and tenders. Pull under the spout and the option to fill will appear in your control menu, which is routed "R" with the default keybindings. The fill rate is 1000l per second at 80% of the price based on the map.
Credits:Lazy E Modding, Rand0mSparks (FS19)
Tags: COOPLime Credits CreditOptions Fertilizerplanters