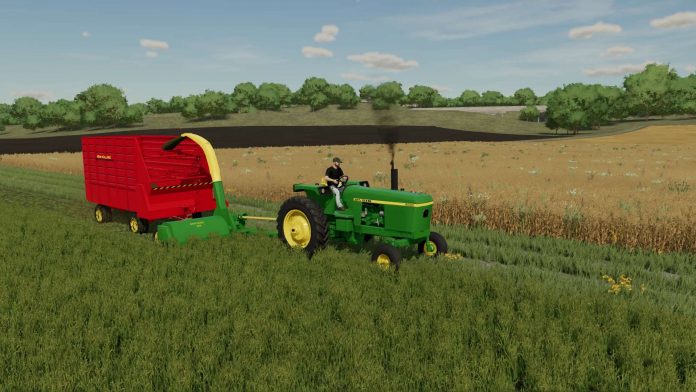 New Holland 714 Forage Box v1.0 FS22
2Another conversion from 19 with some updates.
Replaced the running gear with the one from Skywalker Farms' Meyer box, but otherwise the forage box itself if unchanged from 19. It's a little rough, but I wanted a smaller public forage box. 14′ for those smaller jobs or when HP is a premium (hills of Westby for example)
Credit to Jono (formerly of Appalaches Modding) and Skywalker Farms.
Credits:JMF Modding
Tags: Forage BoxHPNew HollandSkywalker Farms Meyer