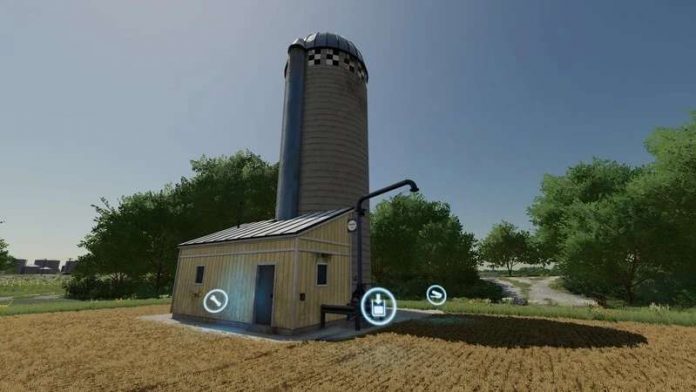 Liquid distribution v1.1 FS22
This mod uses the in-game feature to distribute products to other production points.
Version 1.1.0.0
Adjustment of triggers
Added unloading effect
For now, it can distribute water and milk or can just store them.
This production point works with 24 cycles per day.
Storage:Water: 200.000 litresMilk: 100.000 litres
For this mod:
Publication on other sides only by myself, linking only with original download link.
NO alternative link!
Changing or re-uploading, whether in whole or in part, is not allowed!
Credits:Modell: Giants, Inconspicuously Textur: Giants, Inconspicuously Idee / Konzept: Inconspicuously
Tags: production