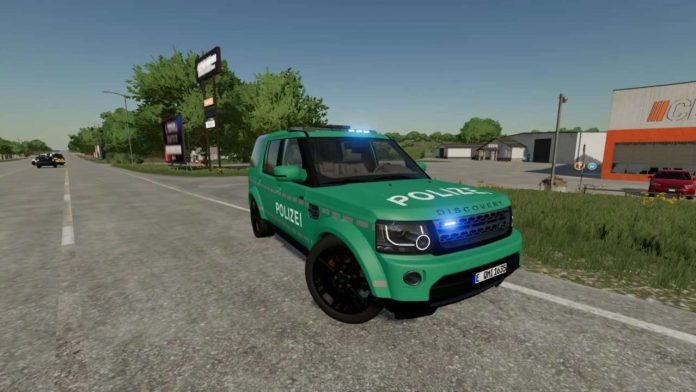 Land Rover Discovery 4 UK Police Edit v2.0 FS22
Hello everyone, this is my edit of Sheriff Robert's Land Rover Discovery 4.
v2.0.0.0
Completely new skin.
German skin added.
Skin config added + Lights
completely new strobes.
This edit includes:
UK + German Police skin(Gridmap Included)
made the rear plate square.
Check the changelog for more!
Hope you enjoy the mod! If everyone likes it, I might make a German Polizei version (Which is now here in the update).
Credits:Sgt Adam Modding Sheriff Robert
Tags: Sheriff Roberts