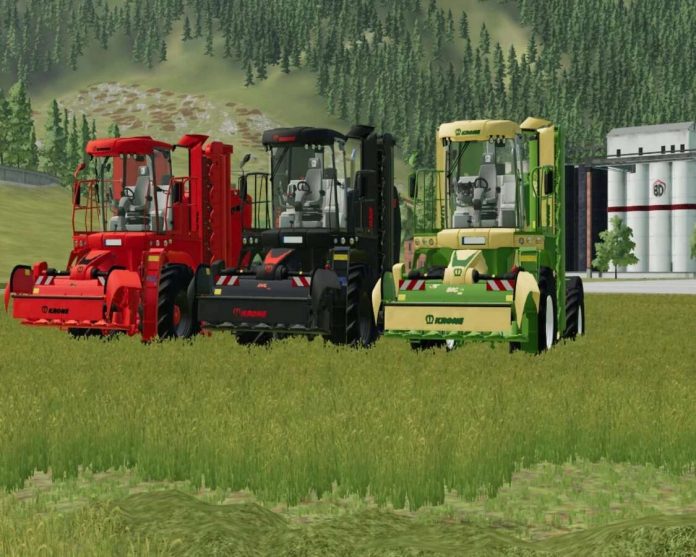 Krone BigM450 Modding Welt Edition v1.0.0.1 FS22
This is the Krone BigM450 with other configurations.
Version 1.0.0.1
Bug fix for beacon configuration. There was one character too many in the XML
I reworked the Krone BigM450 a bit. In addition to a tire configuration, it has received various color choices.
Furthermore, a rotating beacon configuration is now available. So that the decals match different colors better, I made a configuration for it. In addition to the standard color, you can choose between red and black decals.
So that you can also couple a baler or a loader wagon behind the BigM450, I have added a hitch configuration. The dynamic hose and the PTO connect when coupled.
Big thanks to the team for the support and to the testers.
Another big thanks goes to the BG team for allowing me to use the logo.
The mod (Krone BigM450 Modding World Edition) may only be distributed with the original DL link!
Credits:Micha3615
Tags: BGPTOXML