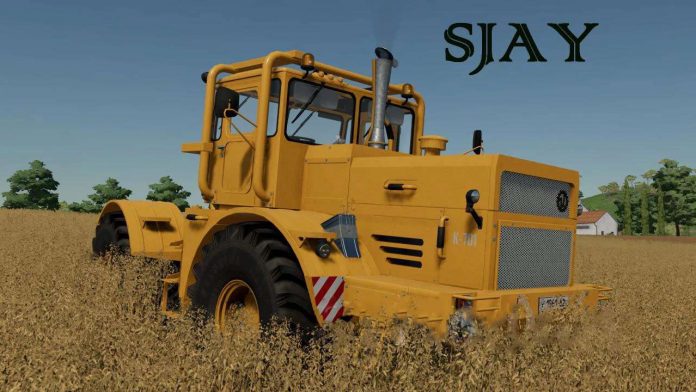 Kirovets K-700A by SJAY v1.0 FS22
Plant manufacturer: USSR;Model: K-700A;Engine: YaMZ-238ND3 / v8; YaMZ-240B / v12; YMZ-7511 / v8;Price: 78000 €;Engine power: 235-400 HP;Maximum speed: 33.8 km / h;
The choice of the main color;
The choice of the color of the safety cage;
Choice of cab color;
Choice of the color of the front grille;
Choice of lighting configuration;Choice of engine / gearbox: 16×4 / 16x4PS.
Changes:
Replaced engine sounds for the YaMZ-240B / v12 variant, especially for amateurs. There is only one option for now.
According to the actual design, there are two hydromechanical transmissions to choose from. Both options are 4 gears + 4 ranges and reverse. A total of 16 forward and 4 backward. One option is to shift gears without interrupting the power flow.
Credits:SJAY