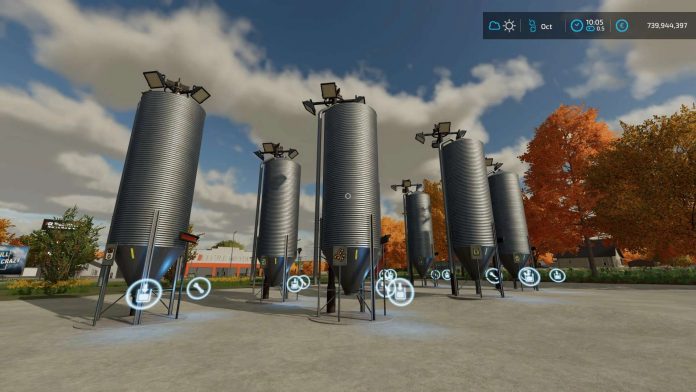 Karma 16 Special Silos Revamp Edition v1.0 FS22
Karma 16 Special Silos.
Revamp 1.2.0.0 or newer is required to use this mod and to enjoy the advantages of the revamp script, e.g. the respective fill levels can be read directly from digital displays.
Construction cost: 1000 €
Daily costs: 10€
Filling volume: 100000 l
Filltypes: Seed, Fertilizer, Lime, Wheat, oats, silage, compound feed, hay, straw, pig feed, mineral feed, Water, diesel, liquid fertilizer, herbicide, silage additive.
Credits:ZoddelZockt
Tags: Filltypes SeedSpecial Silos