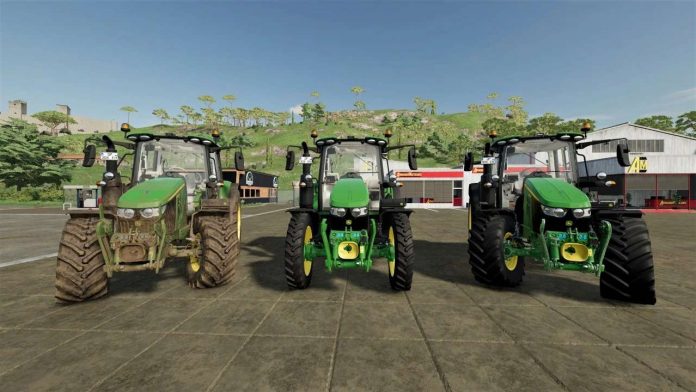 John Deere 6M Series Narrow wheel tracks v1.0 FS22
Tired of the narrow wheels that leave no trace in the crop? Really unrealistic, then this is the mod for you!
Today I bring you an edit of a tractor, in particular the 6110M, 6120M, from John Deere, this is an edit of the default model.
Changes applied:
Narrow tires now leave their mark (much smaller than normal tires) on the culture you will be walking on (make sure the " crop destruction " option is active in game)
Autopowr was added as the only transmission.
Longer maintenance and dirt times for greater realism.
Consumption of diesel fuel, in line with the real model.
Correct turning radius.
Please, if you like it, rate it 5 stars.
RESPECT THE ORIGINAL LINK!
Enjoy.
Credits:Colonist_AgriTeam // Giants
Tags: John Deere