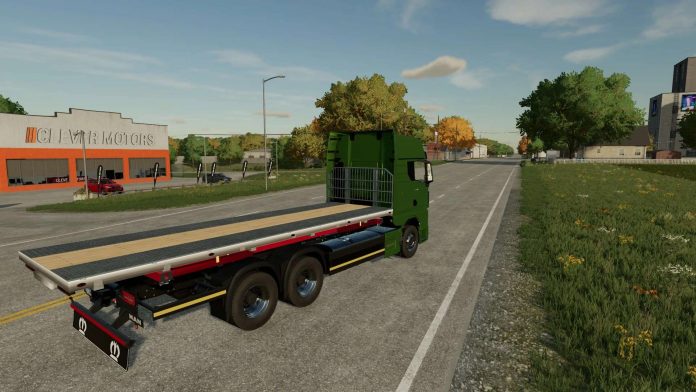 Flatbed Autoload (updated) for MAN TGX2020 Addon pack v1.0.0.1 FS22
V1.0.0.1 fixed errors. None in log now
Changed flatbed so it now has steel checker plate and a nice wooden inlay in a polished aluminium frame.
Added running lights and tail lights.
Requires Pallet Autoload Specialization V1.2.1.0
Credits:Chassis by BD Modding. Tray from superliner MD Autoload.
5/5 – (2 votes)