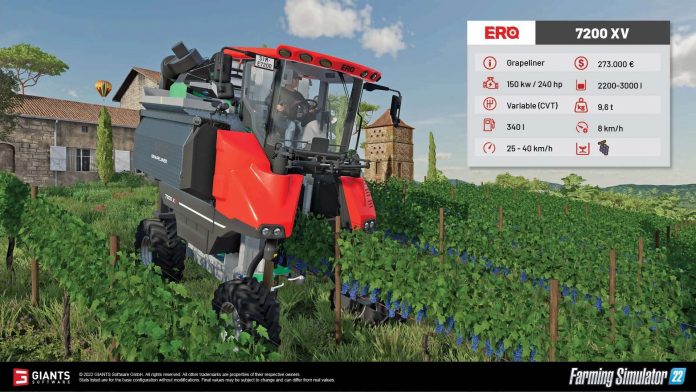 ERO Grapeliner Series 7000 DLC
Prepare for grape harvesting season! With the ERO Grapeliner Series 7000, a new high-performance grape harvester becomes available at virtual dealerships near your farm. Authentically digitized for Farming Simulator 22, the machine from ERO, a leading manufacturer of vineyard machinery in Germany, harvests the delicious fruit with extreme care and efficiency. Perfect for your juicy business on lush hillsides striped with vines.
This DLC is compatible with the Windows version (incl. Steam and Epic Games Store) and Mac OS X version (incl. Mac App Store) of Farming Simulator 22 (Update 1.7 or higher).
Credits:Farming simulator
Tags: EROFarming Simulator 22Germany