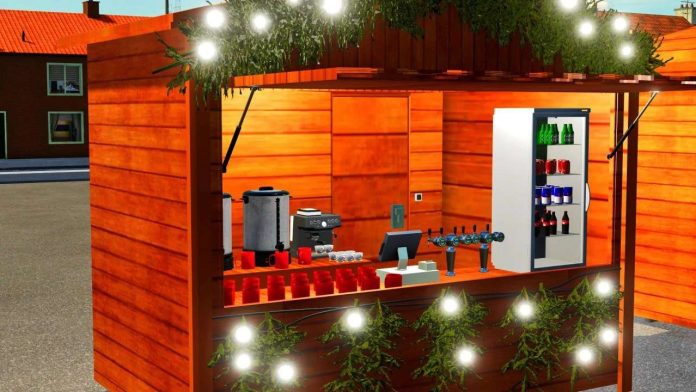 Christmas cottage package v1.0 FS22
hello everyone I hope you are all doing very well and that your wake up is going well with your loved ones
As I told you, today you have the right to a gift and there will be no jealousy.
Today I offer you Christmas market chalets with its forklift.
It is available on FS19 as well as FS22
I thank Le Fermier Fou for quickly converting the chalets to allow you to offer them to you on FS22
I wish you all a very good game with these mods as well as a very happy end of year celebration and do not hesitate to post your best photos of your Christmas markets with the chalets.
Credits:Dogzgaming
Tags: FS22Le Fermier Fou