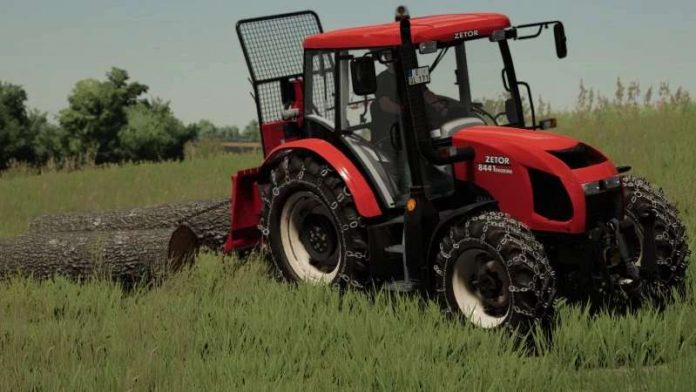 Zetor Proxima 8441 v1.0 FS22
Factory: Brno, CzechProduction: 2004-2009Transmission: 10 forward and 2 reverseTop speed: 30 KphShop Category: Small TractorsPrice: 28500€Engine: Zetor 4.2L 4-cyl diesel 84 HP/62.6 kW
Configurations:
Wheels:Michelin,Continental,BKT,Mitas,
Wheels config:Inverted front tire,Chains,Wide tires,Narrow wheels (Real tire dimensions)
Front hydraulic
Front weights
Fenders
Decals
Front loader attacher: Stoll,Quicke
Simple IC:
Steering Base
Door Left
Door Right
Window Left
Window Right
Window Back
Prepared for:
Simple IC
Log is clean!
Please respect the author of this mod (Proxim)!
Please do not edit this version!
Credits:Fs19:Proxim Fs22:Luka_HR
Tags: BKTHP