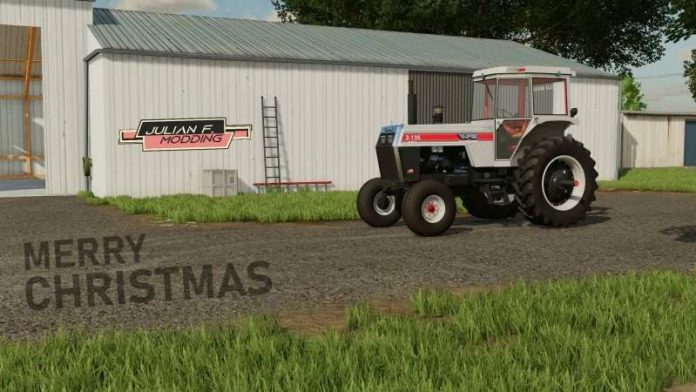 White Field Boss Series 3 v1.0 FS22
White Field Boss 2-110, 2-135, 2-155 Series 3
Price: 26300€
After White Motor Corporation had taken over various farm equipment manufacturers in the 1960s – Oliver in 1960, Cockshutt in 1962 and Minneapolis-Moline in 1963 – these activities were combined under the name of White Farm Equipment in 1969.
activities were merged in 1969 under the name White Farm Equipment. Beginning in 1975, the original color schemes of the three companies and their brand names were no longer used, but as the
White brand name was now used and gray was used exclusively as the color. In 1979, White Farm Equipment was sold to TIC. TIC in turn sold White Farm Equipment due to the economic downturn
in the 1980s to Allied Products. In 1991, White Farm Equipment was acquired by AGCO. AGCO used the White brand name until 2001.
The Field Boss models were first introduced by White Motor Corporation in 1976 (Series 1), but when the company was acquired by TIC in 1979, some design changes had to be made (Series 2).
changes had to be made to the design (Series 2). The series 3 was then finally also a technical upgrade – Thus one received starting from 1983 if requested e.g. also an air conditioning system.
This mod represents the series 3 of the White Field Boss. The tractor, which is available in three versions, has a White-Hercules 7.8L 6-cylinder diesel engine with 110 – 155 hp at the PTO and was built for the American and Canadian markets and was built in Coldwater, Ohio, USA.
Credits:Julian F. Modding
Tags: AGCOPSTICWhite Motor Corporation