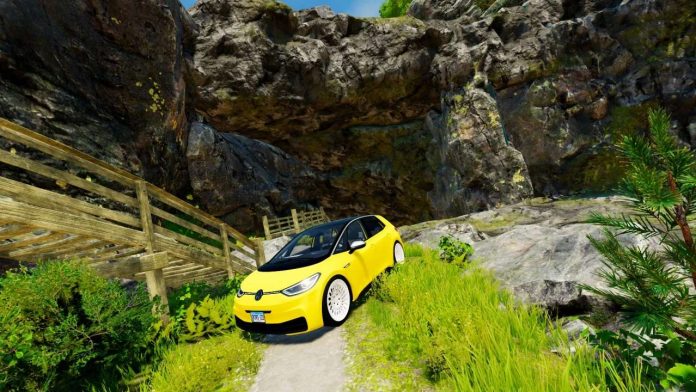 Volkswagen I.D 3 v1.1 FS22
v1.1.0.0
Fixed animate digital counter display bug.
Volkswagen I.D 3 by TschiZack, which I modified by adding American "Rotiform" rims, adding a trailer hitch, and 3 engine configs:
engine (110 kW) OF 150HP
motor (150 kW) OF 204HP
engine (170 kW) DE 231HP which is the engine of the Cupra Born (the Sporty version of the Cupra brand with which it shares 90% of the parts. Cupra formerly the Sport division of SEAT became a brand in its own right from 2018, but still owned by VW just like SEAT).
Credits:DR3RS TschiZack
Tags: American RotiformSEATVW