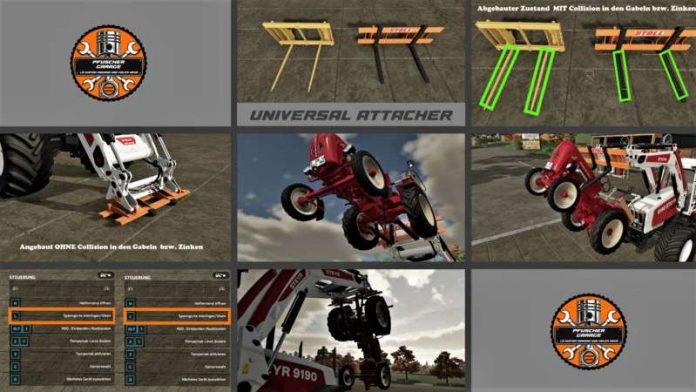 Stoll Front Loader Tools Universal Attacher v3.0 FS22
Stoll Front Loader Tools Universalattacher
Version 3.0.0.0
Warning of the AFTER Patch 1.4.0.0 start removed
What can the pack?
All what front loader tools so should be able
What is included in the pack everything?
1x Stoll bale fork
1x Stoll pallet fork
The Stoll Tools have a "Universal Attacher" that is, you can everything a Collie Besitzt attachen
Dismantled fork and fork have collisions in the forks and tines , as well as you however at a FL attacht are the Collies away folded and one can attach with "key L" pallets other tractors or whatever .
Thanks to all testers as well as the Gloriouse Streamteam of Nastus1!
Credits:Pfuscher – Garage – Butters Tuning Schmiede / BTS – Giants
Tags: Collie BesitztFLtools