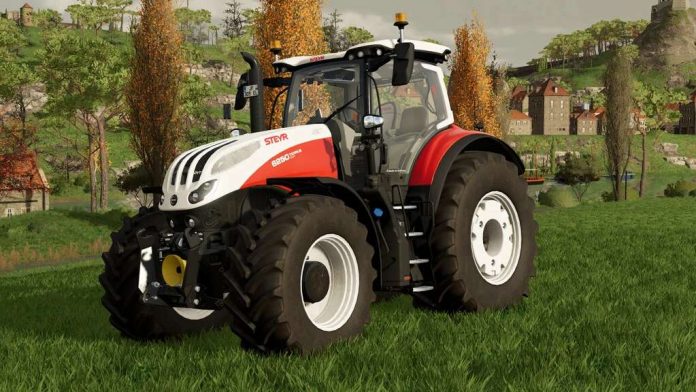 Steyr Terrus CVT Gen2 (2022) v1.0 FS22
Steyr Terrus CVT 2nd Generation (2022)
Power: 273 – 313 hpTop speed: 50 km/hWeight: 10.8 tonsTransmission: CVTPrice: 231400 $
The new TERRUS CVT offers a whole new level of comfort, performance, efficiency and advanced connectivity. It presents itself as the most powerful STEYR tractor for the toughest jobs and to achieve the greatest things. The new avant-garde cabin offers more space for a dynamic work experience, a new user interface and a new armrest design.
Ahead of everyone.
Made in Austria, that makes the difference.
Credits:Julian F. Modding
Tags: AustriaSTEYR