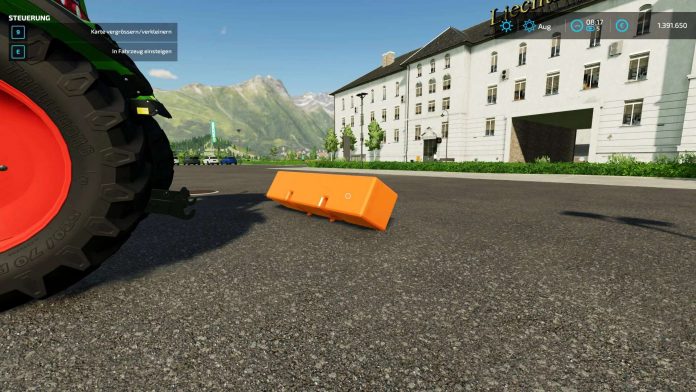 Rear weight without top link attachment v1.0 FS22
Rear weight 1500 kg heavy color choice of bolts and the entire block attachment without top link
Moin this is my first weight I brought in the LS22 game it weighs 1500kg. It is intended that if you fill a feed wagon and the tractor is too light, for example, that you add the weight quickly (because you don't need a top link). If there are bugs or errors, please let us know.
Credits:Mats_der_pfuscher
Tags: example