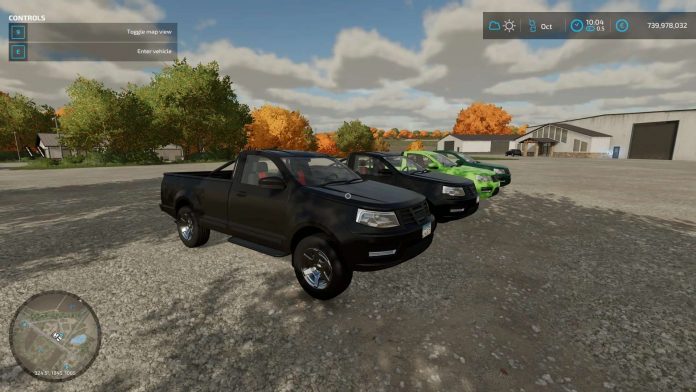 Pickup EV v1.0 FS22
Greetings EV fans!
I have redesigned the Lizard 2017 pickup and changed it to an EV. I have dropped the mass of the pickup and added a 350HP electric engine to the mix.
The EV features the following:
Top speed of 163Km/h – 102mph.
Regenerative braking – Recharge the battery under braking – Keeps the charge longer.
Realistic battery capacity – 50KWh (lasts a long time with the regen braking).
Pull some serious negative Gs with air-assisted brakes. (Sound added, including compressor).
Reverse beeper (Many EVs have these).
Super low engine RPM and gearing ratio.
Realistic EV acceleration (rapid!)
Hope you enjoy this latest EV mod!
Credits:SuperSpud
Tags: EVRPM