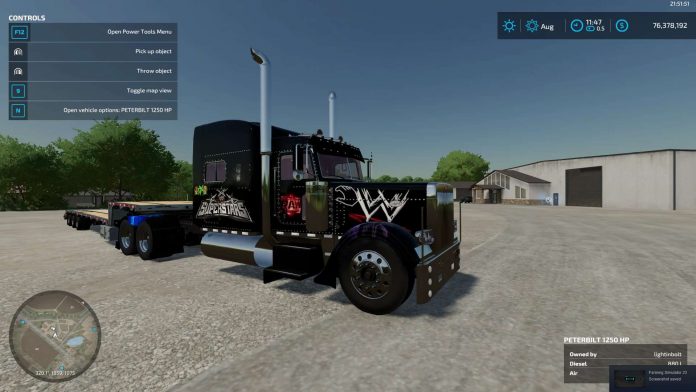 Peterbilt 379 wwe converted v1.0 FS22
Peterbilt 379 wwe converted powerful truck to pull those heavy trailers
FS19, Converted and edited by Giants Software, TheFallen, TheOxen, Eagle355th, Otis Little bear Modding, Expendables did the build i just converted it over.
Credits:We dont have any information about the author of this mod. If you are an author, please contact us or leave a comment below and we will add your credits.
Tags: Giants SoftwareOtis Little