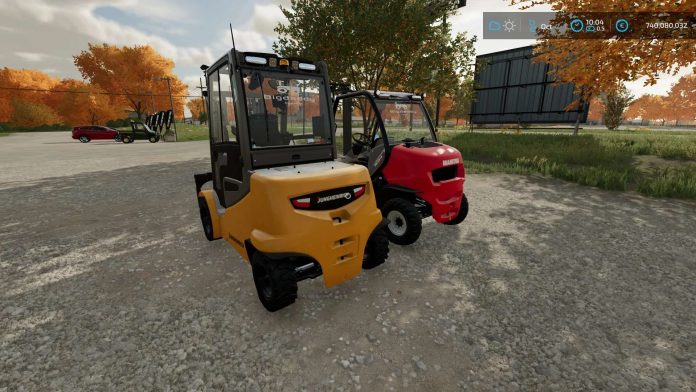 Pallet Autoload v1.1.2 FS22
Forklift from the LS22 equipped with pallet autoload function.
Changelog 1.1.2.0
Round bale switched on
Automatic ratchet straps enabled (requires Autoload 1.5)
The original forklifts from the LS22 are equipped with the pallet autoload function.
Requires Achimobil's Pallet Autoloader Specialization mod
Upload on other sites only by myself, link only with original download link. NO replacement link!
Changing and re-uploading, whether in whole or in part, is not permitted!
Credits:Models: GIANTS Scripts: Achimobile (Paletten Autoloader Spezialisierung), HoFFi (toggleAnimation) Textur: Pepperonie