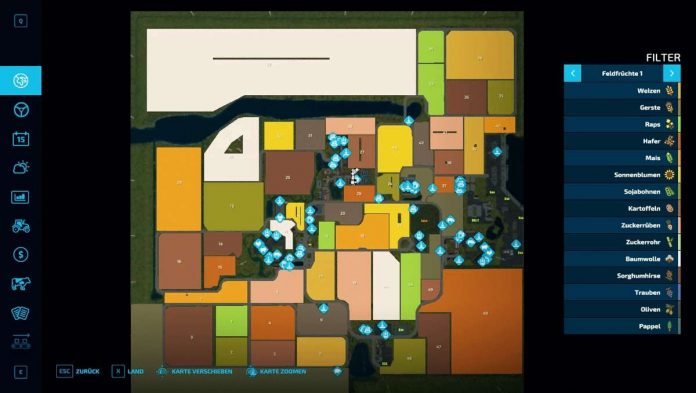 Nordermarsch Map v1.1.2 FS22
Welcome to the North March!
Version 1.1.2.0
Moin Now you can set fences.
Attention:
the map still has a small problem you can only use the main courtyard in a single player, in multiplayer you can use everything Hof2 and the LU courtyard!
Installed:
Sheep pasture for the main courtyard
Cow pasture for farm2
BGA1
BGA2
water points
greenhouses
production
Now I wish you a lot of fun with the card. If you have any errors, just write me to please.
Greeting: LS Schleswig Holstein
Files:
AD courses for LS22 Nordermarsch
AutoDrive courses for the "Nordermarsch". Even broken in, not yet complete.
DeSvenni
The main courtyard is at the starting point.
Credits:LS Schleswig Holstein
Tags: ADLUNorth Marchproduction