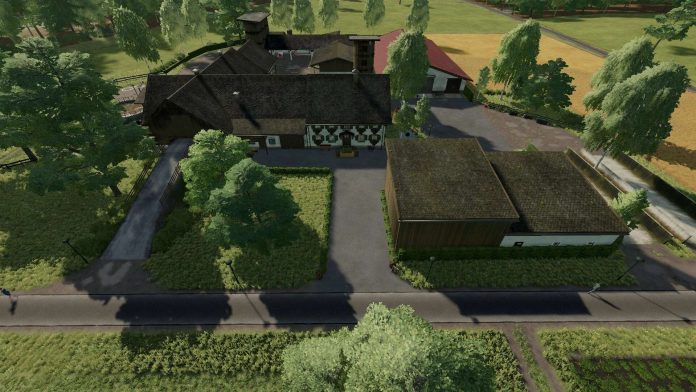 Map Riedwaldle v2.0.2 FS22
The Map Riedwäldle is a partly real and fictitious replica from Swabia.
Version 2.0.2
No new save required:
Removed some redundant files
PDA patched
"FS22_RDM_StartFarmPicker" no longer downloads itself from the ModHub (you have to take care of it yourself if you want to select your farm in single player)
Map Fixed for Didivaled Server
The center is the Riedwäldle forest. This is surrounded by many meadows and fields and offers plenty of space for farming. It is located between the communities of Rechberghausen and Wangen in the district of Göppingen.
You can get started right away and manage the farm because this farm is fully equipped.
Alternatively, you can also build your own farm in the neighboring town or use one of the smaller building plots to build your own productions.
Here are a few facts about the map:
A main courtyard, a horse stable and a nursery are built.
40 fields with 0.256ha to 1.926ha and 32 meadows with 0.381ha to 5.436ha to farm.
5 building lands which you can use for a freely designed farm or productions.
4 forests that only exist in combination: 2x forest – with a total of 13.53ha, 2x forest – with a total of 14.03ha and 1 forest with meadow – with a total of 4.5ha for foresting and management.
6 points of sale for buying and selling your products.
2 petrol stations and an agricultural machinery dealer.
Vehicles, animals and feed are available on the farm at the start.
The map is intended more for small to medium-sized machines as is common around here!
Mods you need to make the map run smoothly can be found in the added description!
Credits:Maddin1986 Objekte verbaut von: Raptor5. Combauer, Crouwler, Landei, RepiGamin, usw…
Tags: Map FixedMap RiedwPDA