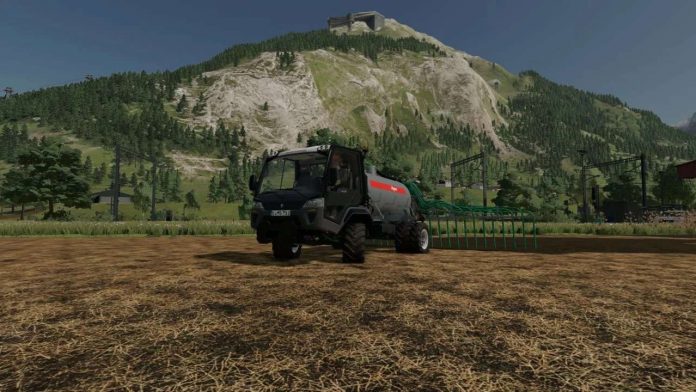 Lindner Unitrac L-Drive Pack v4.0.0.1 FS22
This package consists of: Lindner Unitrac 112 L-Drive and 122 L-Drive.
v4.0.0.1
Fixed the bug with the slurry tanker.
See that you can later choose the capacity of the slurry tanker between 3200, 3600 and 4000 liters.
This mod has many design configurations such as: RUL, snow plow plate protection, fenders and many more..
Tires: Field tires /Terra tires with narrow and wide double wheels and snow chains, see pictures.
RUL: Beacons have also added an LED.
Chiptiuning/50km/h: The mod has Chiptiunings as well as 50km/h gears that you can select.
Important!
If you find bugs or have suggestions for improvement then feel free to comment, I will see that I can implement as much as possible.
Have fun with the mod!
Credits:Alpine Modding Team PfuscherLivio schwiizer Hegner
Tags: LEDLindner UnitracplowRUL