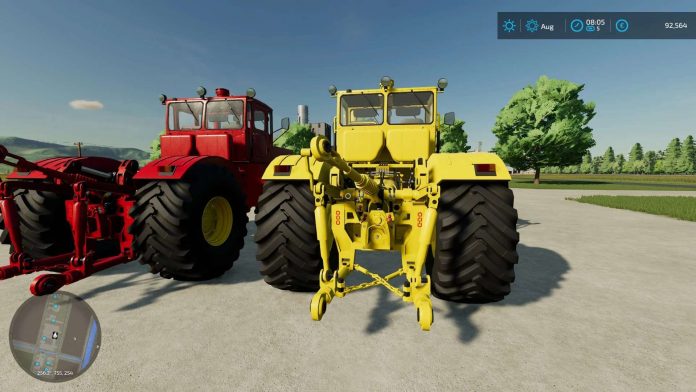 Kirovets K-700A/K-701 v1.4 FS22
Alteration of the Kirovets K-700A/K-701 tractor. Did for myself, but decided to share.
Models K-700A/K-701,
Power: 235
400 HP,
Top speed: 39 km/h,
Fuel tank capacity: 640 L
Configurations:
Wheel selection,
Engine selection,
Additional lighting,
Safety cage,
External tuning,
Internal tuning,
Modifications of the old / new model,
Antenna,
Choice of color for various parts of the tractor. Controls:
Turn on / off the PTO
key B (eng.)
Open / close the left door
the Left Ctrl + key.
Credits:Sevill
Tags: HPLeft Ctrl