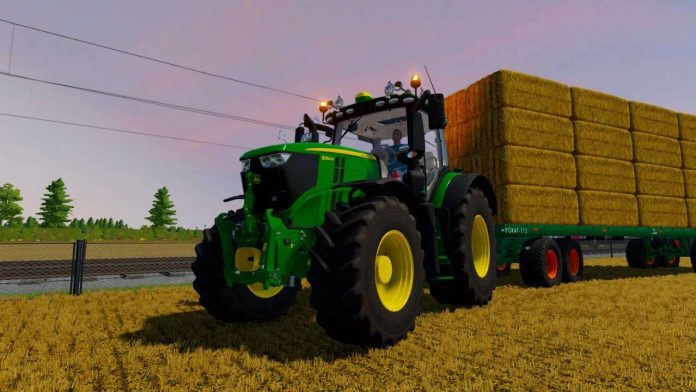 John Deere 6R Edited v1.0 FS22
Hi everyone, today I'm releasing my first mod for a JOHN DEERE 6R.
A few changes have taken place such as:
Addition of a beacon on the roof (rear)
Addition of 2 Michelin men (on the roof of the JD)
Addition of 2 trumpets out of sound (on the roof)
Added a phone on the armrest of the tractor
Added 2 cans of COKE
Addition of a fire extinguisher (left side of the steering wheel)
For the future version 1.0.0.1, you will find configurable horn sounds in the configurations. Also, you will find LEDs on the grille.
If you spot any issues, report them in the comments.
Thanks to antoine_xino for the help given for the tractor.
Credits:romaainyt antoine_xino
Tags: John Deere