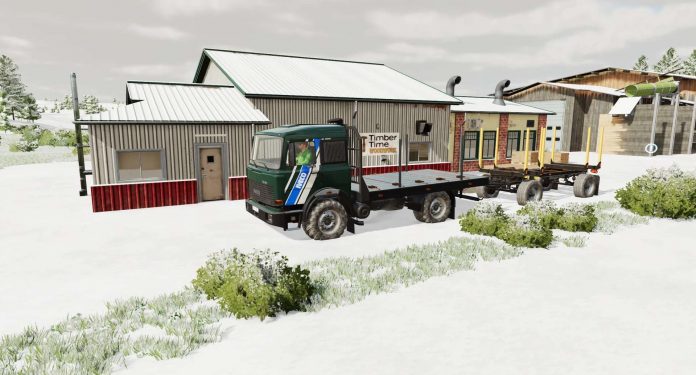 Iveco 190-38 Flatbed Autoload v1.2.5 FS22
Another Flatbed mod of this truck, inspired by other versions.
Made a completely new flatbed for different reasons mostly for blender training.
Changed tires for more traction (and looks)
Supports Autoload script by Achimobil
Added lots of lights, worklights, reverselights
Added trailer connectors (Air,hydraulics,electric)
Plan is to add some supports for easier log loading, added now
Update: 1.2.3
Added texture to the flatbed and other minor tweaks
Added more color options (borrowed from David at 82 Studio)
Update: 1.2.5
Added side supports for logs ,can be added/removed in workshop
Will try to add a dirt map to the flatbed, anyone knows how?
Credits:Original by Peppe978, Flatbed by Maxxo443
Tags: Achimobil AddedSupports Autoload