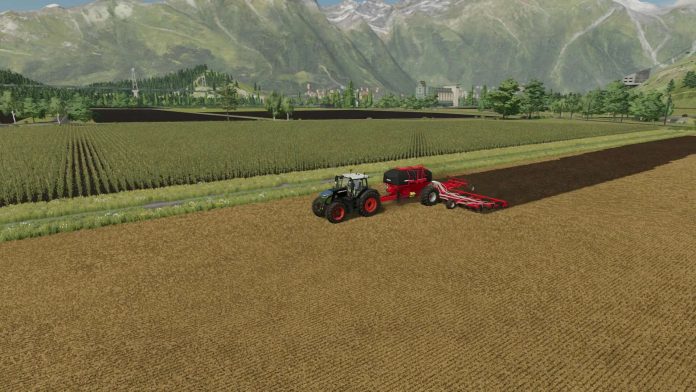 Horsch Evo 12.375 Multifrucht v1.4 FS22
Horsch Evo 12.375 also called "Big Berta".
Version 1.4.0.0
Adaptation of the Moddesc version for the current Giants patch.
The new fruits beetroot and parsnips can now also be sown.
Note: If you create ridges with the bed tiller before sowing, these will remain intact after sowing.
This is the Horsch Evo 12.375, also called "Big Berta". This seed drill has direct seeding
no prior cultivating/plowing necessary. The Horsch Evo can also sow all types of crops.
Some players also call this seed drill "Big Berta".
The seed drill will not have a rolling function. Because there is the "Seedbed Reconsolidation" script in the Giants ModHub, which automatically adds this function.
Technical specifications:
– Shop category: Devices –> Sowing technology
– Capacity: 10,000 liters of seeds and 7,500 liters of fertilizer
– Price: €171,000
– Weight: 9.2 t
– Required power: 235 KW / 320 HP
– Working width: 12 m
– Working speed: 18 km/h
– Rim and wheel hub color choice
– Suitable for multiplayer
Since I decide on which site the mod is uploaded, it is not allowed to upload the mod to other sites!
Credits:Model: Giants Idee: Mod Micha
Tags: Horsch EvoHPKWSeedbed Reconsolidation