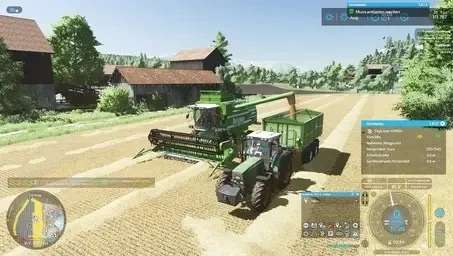 Fichthal V2 AD Netzwerk v1.0 FS22
Hello, as announced, here is my first AD network for Fichthal version 2.0.
You can now access and manage all fields, productions, sales points farms, and much more via AD. Since it is a very narrow map, I advise against using larger vehicles, the smaller, the better. You will also find chaotic places in editor mode, these were either my first attempts with AD or I had to fix something but didn't feel like deleting everything again and running it again, hopefully, it should still work in most cases.
I tried to have a smaller thresher drive along the main route to the destination, but it kept getting stuck somewhere. But it should work if you force them to drive over the fields. If the AI is annoying, just deactivate it, the modder also lets threshers drive around there. I wanted to fix and improve it at the end, but unfortunately, the waypoints disappeared over a bridge in Nirvana, as soon as you wanted to move/delete them, I have no idea what was going on all of a sudden. Maybe a limit of AD was reached or something like that, or it's the map. I'd better leave it like that.
The targets on the fields are designed so that you can move them, either further into the field or closer to the edge, so I deliberately placed them in the fields to begin with. Everything works in conjunction with Courseplay without any problems, provided that all basic CP and AD settings are correct.
If I can find a solution to the waypoints that behave strangely when you just touch them, I will gradually improve this course. You can tell me whether the points can be easily changed for you in the first village (from farm 1 to the vehicle dealer) over the bridge.
Have fun and happy working!
Credits:Einsamer_Wolf
Tags: ADAICP