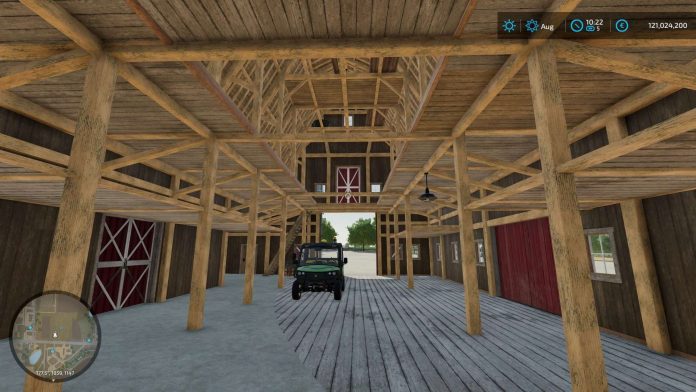 Farmhouse v1.0 FS22
The farmhouse from the US map with basement and without in the game is sellable but not placeable again.
This is now different this mod fixes exactly this error.
There are 2 versions that have a different placement height because unfortunately, you can not change it.
One version is placed at the basement point the other version the basement disappears into the ground!
Singel and multiplayer tested log error-free!
Price:100000
Brand: TDM
Species: placeable
Type: farm houses
Category: buildings
Tab: farm houses
The Restricted Release:
This mod may not be uploaded to any other platform except by me!
Modifications to the mod are not welcome!
Credits and mentions are appreciated!
Credits:Modell: Giants Textur: Giants Script: Giants Idee / Konzept: Teufels_Drache Modding Tester: Shadow , Teufels_Drache Sonstige: TDM , Teufels_Drache Modding
Tags: farmhousesplaceableUS