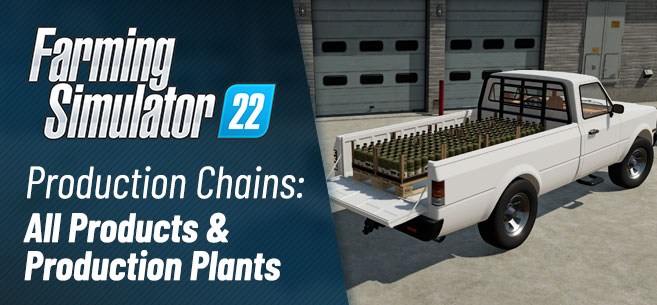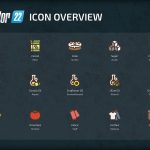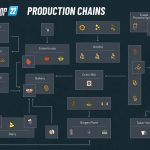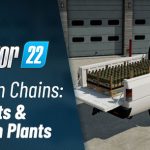 Explanation of All products in Farming Simulator 22
As more and more farmers look for additional ways to generate income, Farming Simulator 22 will offer you various opportunities to grow your farming operations. Don't stop at selling your fresh harvest: If you want more of the capitalism-flavored cake (made with regional ingredients only), and earn even more from your produce, start a production chain!
Become a local farming mogul!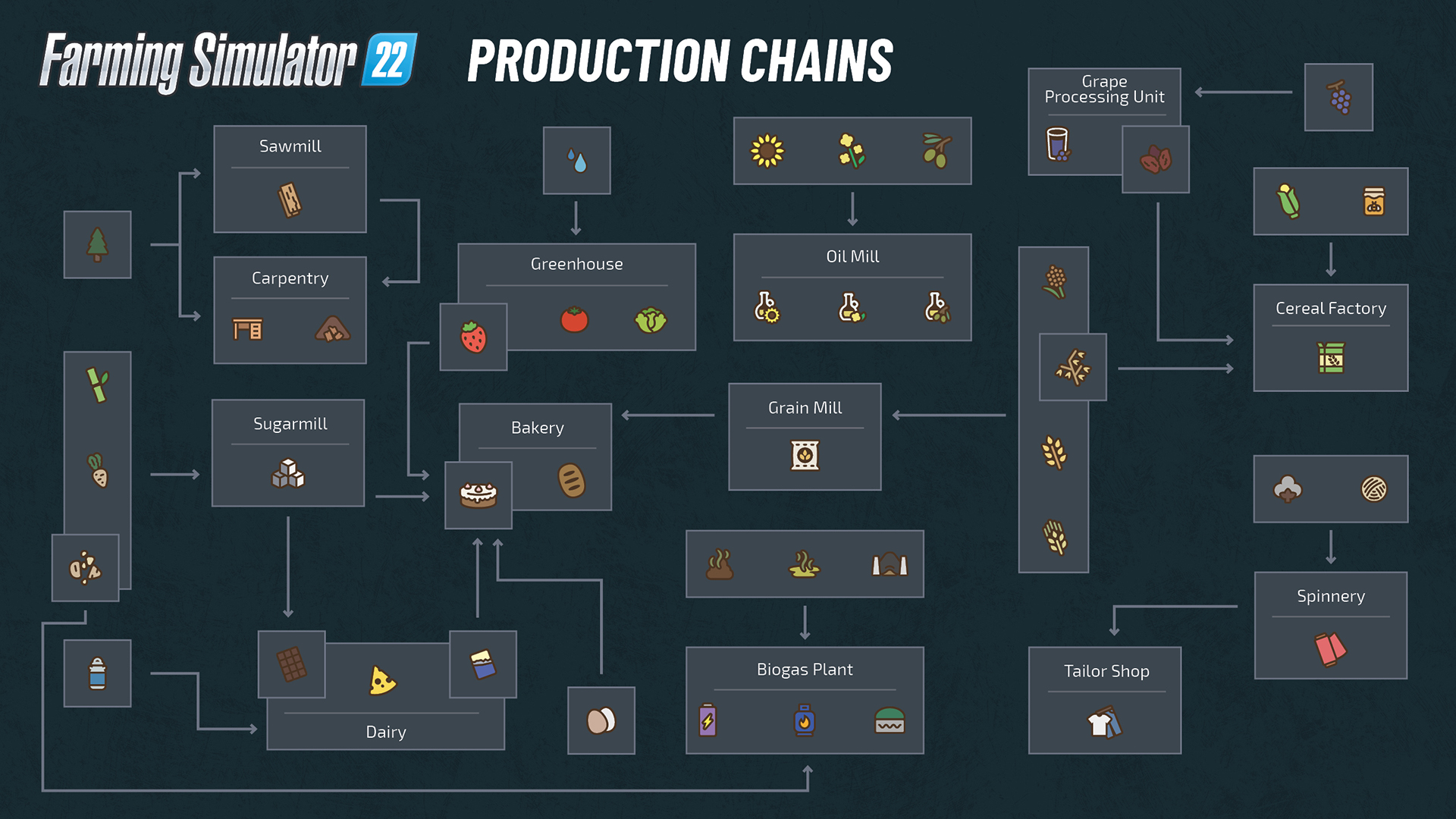 In Farming Simulator 22, there is a total number of 13 different production plants you can not only supply with your goods, but buy, own and place on your land, too. Take a look at the graphic to learn more about the dependencies.
So, whatever is produced in the end, it's made locally: Whether it's cheese at the dairy, flour at the grain mill, or even clothes at the tailor shop after wool has been processed at the spinnery.
One of our favorites is the bakery, offering local residents fine bread and delicious strawberry cake. It's as lucrative as it is tasty, and requires a whole set of ingredients: flour, sugar, eggs, butter, and strawberries from your greenhouses – we'll tell you more about those and more, soon. You can bee excited!
Credits:
Farming Simulator 22