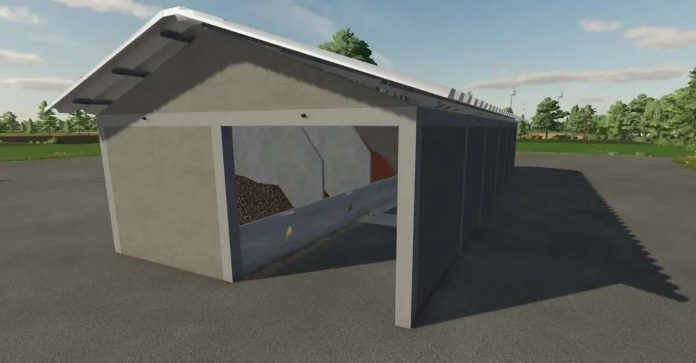 Earth Fruit Storage v1.0.0.1 FS22
Indoor-shaped fruit silo for carrots, potatoes, red cabbage, white cabbage, sugar beets and onions.
Version 1.0.0.1
Added the option to include the hall as a placeable in maps.
In this hall, the fruits mentioned are each stored in their own box, provided that they are entered on the card played. If one or more fruits are not entered, the corresponding box will not function.
This is a revamp silo, so the Production Revamp mod is required. The warehouse is suitable for global markets.Price: 110000€Maintenance: 25€/dayCapacity: 2000000 liters per fruit.
Credits:GIANTS, NicoPix's, Sander B. Modding, LM Mod, Team Rheinland-Pfalz, RolfB69
Tags: placeableProduction Revamp