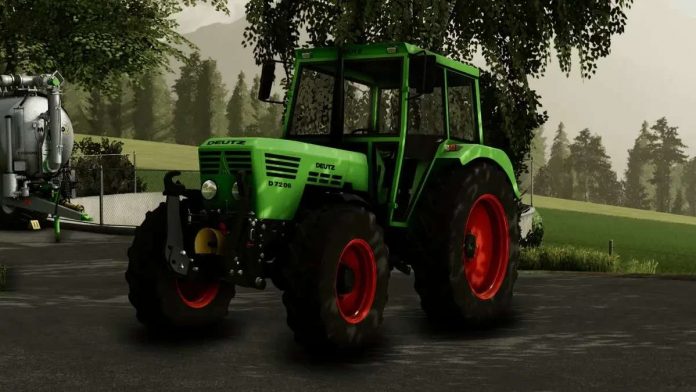 Deutz d06 4WD7 / FH v2.0 FS22
A four-wheel drive Deutz with many cool functions
Version 2.0
FINAL FIX
All important errors have been fixed, so that everyone can now enjoy the Deutz :S:)
Big thanks to djdanby who did a lot of this fix.
Fix for the log follows
Hello, today I release a Deutz d06
The Deutz has many configurations
Roll bar
Cabin
Color choice of tires, front loaders, cab and bodywork
Front loaders like Stoll and Baas
There are also many details installed
Rope on the Baas front loader
Horseshoe as a decoration
lying top link
metal box
Stickers
There are a few more nice details waiting for you.
I hope you like the mod
Releases are there and can be found in the pictures.
Credits:Le0.modding Bauder Blauea / Bassi Modell