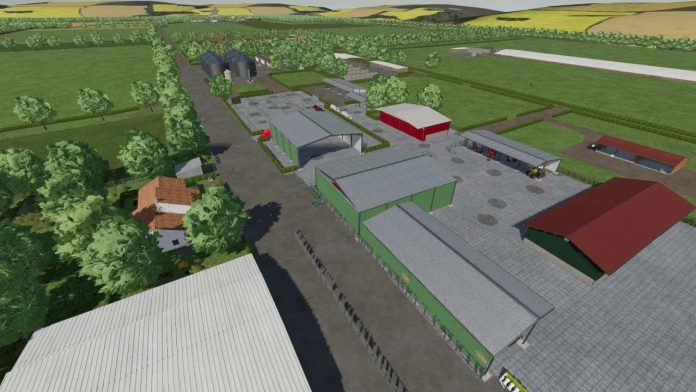 Cow Farm v1.0.0.1 FS22
Welcome to the Cow Farm.
V1.0.0.1
I've improved the width of the roads!
I added the helpers! (BETA)
There are new bushes!
There are bigger bends!
I added a few more paths!
And many other!
We are talking about an unrealistic map where I tried to make as much dairy farming and every other animal as possible.
Which can be found:
20 plots of land (there are small and large lands)
Basic animals (3500 cow and 2000 shep).
Basic plants
BGA
Even lighting is available
Recommended for multiplayer games:
Generate yourself first in single player mode with a "New Farmer" game difficulty, save it and then launch it into multiplayer!
Thanks to every modder who allowed me to use your mod.
There are high performance machines.
Added base bush!
Fixed cow eating!
Fix more.
Credits:ABT_FrankyY
Tags: bgaCow FarmNew Farmer