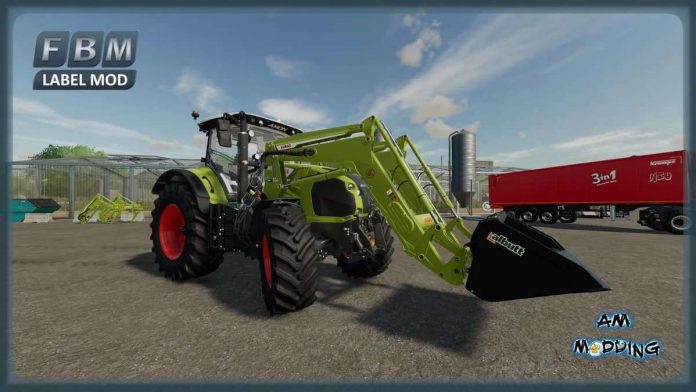 Claas Axion 800 Frontlader Edition v1.0 FS22
Standard Axion 800 with front loader and other small extras
You know, a LU has an estate not far from where I live.
There's an Axion 800 with a Quicke front loader.
I ask myself, why doesn't he have one in the game?
This has changed now!
We offer you the Axion 800 here with a front loader, among other things!
The front loader attachment was adapted to the tractor using a blender.
The matching front loader is also included in the mod!
Further conversions:
– Collision of the tractor in the bonnet area rebuilt to make a front loader possible in the first place
– Pendulum axle even when the front loader is attached
– RUL configurations
– Terra tires for Trelleborg and Michelin
– Increased repair interval (AM Modding Standard)
– Made ISARIA PRO entries for Precision Farming
– An engine variant 870 chip with 60 km/h
As always, if you don't want it, don't download it!
Credits:Giants Software GmbH Publishing: Forbidden-Mod, Modding: AM Modding (Anteri0r, Munin666, Flocke)
Tags: LUStandard Axion