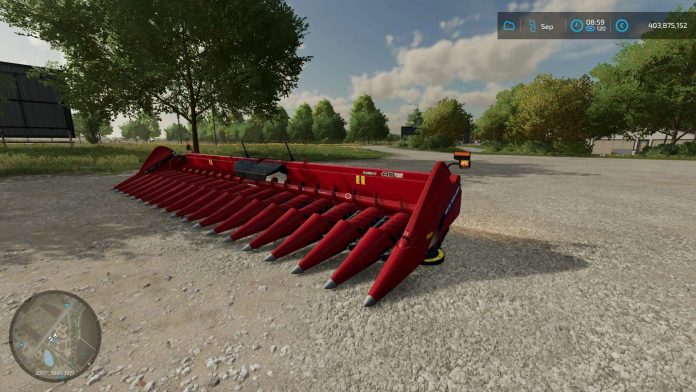 CASE Header 4418 v1.0 FS22
Working width 30m
Working speed 30km / h
Quick fold
MoinMoin Please only suitable for the unrealistic farmers, as the working width is 30 meters. But just right for large maps with large fields.
And if you don't like it, just don't load it. the mod is not mine, just wanted to share it with you because I also use it on the Alpine 8X.
Credits:Giants Software / AK6070