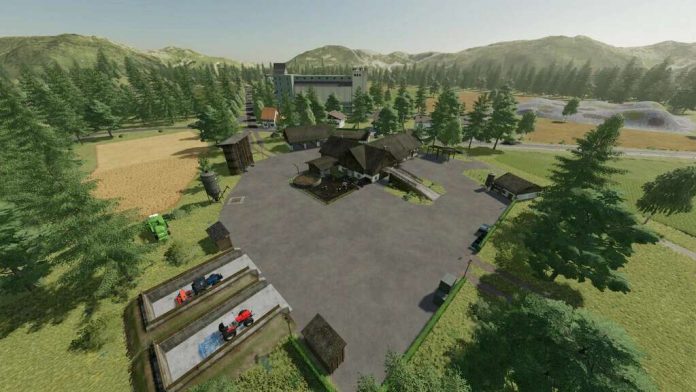 Brombach Map v1.1 FS22
Welcome to Brombach!
Changelog 1.1.0.0:
– Desc Version increased
– New loading screen and new ModIcon
– Replaced grass with meadow texture
– Added decoration to the farm (can be sold)
– More decoration at vending stations and houses
– Forest density adjusted
– Some new landscape tool decorations
– Other small changes
This is a small real place in beautiful Middle Franconia.
Properties:
– Court
– Animal stables with animals
– BGA
– 8 productions
– 5 selling stations
– 22 fields
– 38 Buyable Spaces
– Sawmill
– Large forest areas
– Shop
– Fields can be painted in the landscape tool
– all standard functions are included
Check out this map and have fun!
Required Mods:Bavarian Farm Pack (By: BERNIESCS)
A NEW GAME SAVE IS REQUIRED!
Credits:The Lort
Tags: Buyable SpacesMiddle FranconiaRequired Mods