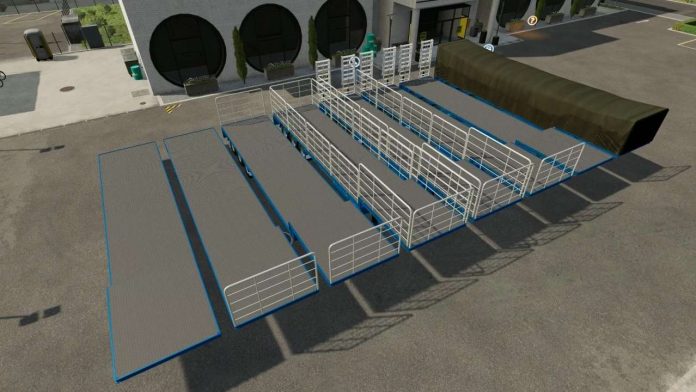 Australian Trailers v1.0 FS22
First off thanks to JFL for the original trailer models and permission to share.
Australian Semi Trailer Pack
Includes A trailer, B Trailer and Step Deck.
A Trailer $35'000
B Trailer $40'000
Step Deck $45'000Configurable Designs: Front Gate, Rear Gate, Side Gates, Tarp, Tautliner and ramps for step deck .Configurable branding: Your Logo (template for own design), Krueger, O'phee and FreighterConfigurable rear signs: Road Train, Oversize and Long Vehicle
Gates, Tarps and Tautliner sides removable with cover key
Ramps and Tautliner Rear doors work with the fold key
Cover Key also removes signs on the step deck ramps for loading
Autoload compatible with Pallet Autoload Specialization from Achimobil.
Credits:Alexscom
Tags: JFLPallet Autoload SpecializationRear GateStep Deck