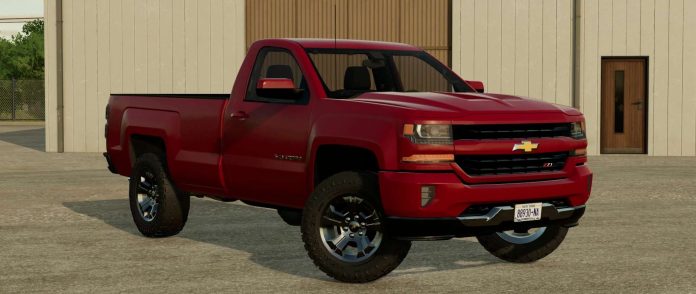 2017 Chevy Silverado 1500 Single Cab Long Bed v1.0 FS22
I started both of these truck backs in FS 19, and never got around to finishing them. This is probably my favorite bodystyle of GM trucks.(14-18)
Full interior, full working lights, and some store options to customize the trucks however you like. Has options for WT, LT, LT w fog lights, LT Z71. The wheels change with trim level selection
Full credits in the modDesc.
These trucks are under the "cars" category in the store!
Credits:James Doherty, David Fructuoso, DT Modding, Artist Jack (Lift Kit), Abe F., Richwoodrocket, Karl Farms
Tags: FSGMLTWT