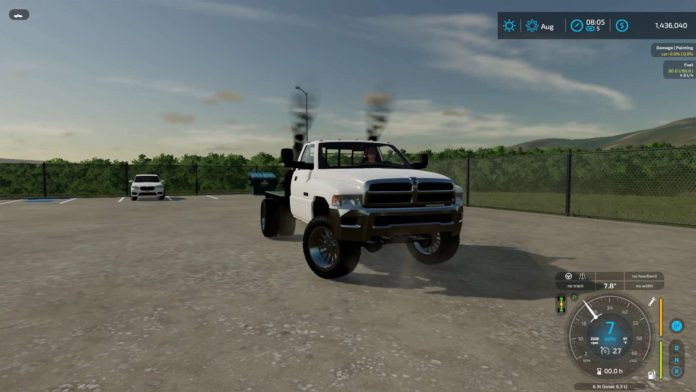 1995 Ram 3500 Flatbed v2.0 FS22
So I edited this mod. All the parts I used are public.
Here's all I did: New sounds, new 4th gen steering wheel, 4th gen front bumper swap, custom mirrors, new flatbed, Put stacks on it, and moved the exhaust particles to work. @farmingman1121 Made the paint color work, made the mirrors color selectable, made the steering wheel animated to turn, made and made the lights light up properly. Enjoy it guys, I love this mod. Again, all the parts we used were from public mods.
Credits:Edited By MapleWoodModding and Farmingman1121